CoolSculpting Body Contouring - Dr. James Fernau MD FACS, Medical Director
CoolSculpting – Cryolipolysis - Non-Surgical Liposuction
Female Abdomenal CoolSculpting
Male Abdomenal CoolSculpting
Female Love Handle CoolSculpting
Male Love Handle CoolSculpting
Female Thighs CoolSculpting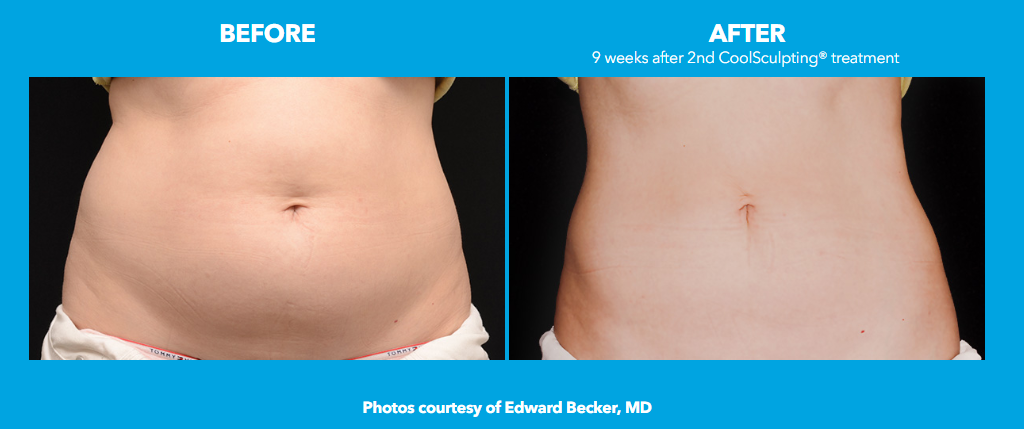 REVIEWS 
"Great doctor, with great experience, explains everything you need to know, well skilled and smart. A+" 
- D.X. / 
Google /

 
May 09, 2018
Cryolipolysis is the science behind CoolSculpting, a noninvasive procedure that exposes fat cells to a method of controlled cooling, which essentially freezes the fat cells and causes them to die. The body then disposes these cells through a natural elimination process. During this procedure, the surrounding tissues and skin are unaffected. CoolSculpting is a laser liposuction procedure that has grown in popularity due to its outstanding results. It is best used for problem areas around the abdomen, and is a great, low-risk alternative to surgical liposuction. In most cases, the procedure is staged in multiple sessions with visible results showing within 2 to 4 months of treatment.
During a CoolSculpting procedure, patients will not feel any pain, but will feel slight pressure in the areas being treated. The practitioner will place the cooling device on the area of the body where the fat is to be removed. The device pulls the fat pocket up between the cooling panels, where the freezing process will ensue. Treatment will last about an hour, depending on the size of the area being treated. Following the procedure, patients can resume their normal day. They may experience some redness and tingling on the treated area, but this will subside quickly.
The average patient cost for CoolSculpting will vary, but it generally starts at $1,500 and ranges up to $4,500. The number of treatments will depend on which part of the body needs sculpting, how thick the fat layer is and how large the size of the area is that is being treated.